Remotasks(ScaleAPI) operated by Scale Labs Inc. is a micro jobs website and a great alternative to Microworkers, Mturk and Picoworkers etc. Almost all micro jobs websites work on same principle – They provide platform for employers and workers where employers post tasks and workers complete those tasks to get paid. Remotasks is one such platform which provides various tasks such as moderating content, transcribing audios, image tagging, annotation jobs etc any worker can complete and get paid. Remotasks is new but reliable and professional.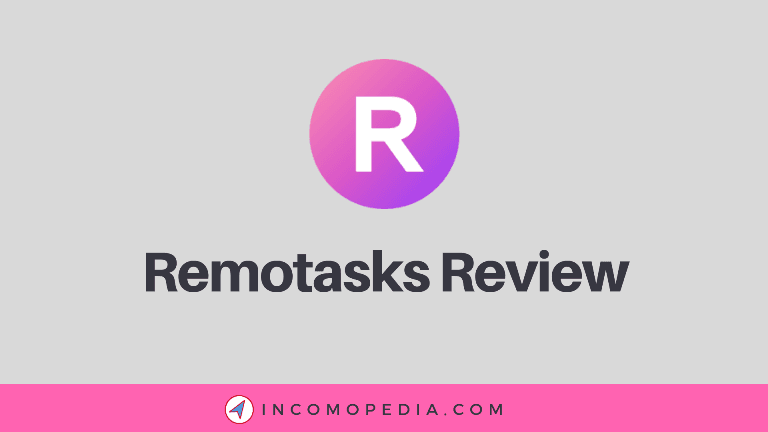 Let's get the answers of some common questions about Remotasks, you might be looking for –
What is Remotasks and How it Works?
Is it paying or just another Scam?
How to Make money on Remotasks?
How much one can earn from Remotasks in a Month?
How to Withdraw Money From Remotasks.com?
Remotasks Payment Proof
Pros and Cons of Remotasks
What is Remotasks and How it Works?
Remotasks is a micro jobs website started by Scale Labs, Inc. It offers a variety of tasks and people who complete tasks are called Taskers. Tasks are provided by their clients which are small startups and public companies such as self driving car companies. This is how it works –
Signing up – You must have a Facebook account in order to complete registration on Remotasks. Go to Remotasks.com and Sign up.
Taking Exams -Once you have completed registration, click on 'Exams' in the dashboard. There are tons of exams you can complete and make yourself eligible for tasks in wide categories. Some exams that unlock high paying tasks are video box annotation, polygon attributes, segment annotation and image recognition-cuboids exams. More exams you pass, more tasks you will see in the dashboard.
Completing Tasks – When you successfully pass an exam in a specific category, you unlock tasks in that category. Click on a task, follow instructions and complete. Never attempt a task you can not complete because accuracy is crucial on this platform and you might get disabled on a category if you consistently make mistakes.
Getting Paid – Luckily you don't have to care about payment. If your Paypal email is there in the payment setting, you will keep getting payment automatically. You don't need to apply for withdrawal manually. Payments are made every week.
Is Remotasks Legitimate or Just Another Scam?
Remotasks is undoubtedly a genuine website. It is operated by Scale Labs, Inc. which provides various solutions to Self Driving Car and Robotics companies. Some of their clients include Uber, Google Alphabet, Procter and Gusto. They have a lot of good clients and investors, they offers a wide variety of sensible tasks that need human intervention and get paid from their clients. Taskers like us complete the tasks and it really helps companies. It all make sense. Apart from sustainable business model, I have never heard a single complaint regarding payout. It's a serious business. And this is one reason why remotasks takes accuracy and quality very seriously and taskers have to go through various tests and tutorials before they can attempt real tasks.
How to Make money on Remotasks?
Unlike other microjobs website like microworkers and mturk, Remotasks offers completely different types of tasks. Depending upon exams/tutorials you have passed, you will have following kind of tasks in your remotasks dashboard-
Categorization – For an example, categorising different websites according to what service they offer such as Bookkeeping, Personal Service, Property dealers etc.  Or categorizing different objects such as Shirts, Jackets etc Or Moderating content
Image Annotation – These tasks include drawing a line around an object in an image. Most of the time they ask to draw lines around vehicles on the road. Or Image Tagging
Image/Audio Transcription – It involves typing what is written in the image or what the person in audio saying.
Comparison – Comparing different objects shown in the image. This vs That selection jobs.
Data Collection – Browsing web and collecting different  information.
If you never want to run out of tasks, try to complete more and more exams/tutorials in different categories.
How Much One Can Earn On Remotasks?
This depends upon a lot of factors. Payout of a task depends upon the difficulty level of the task. If you work fast with high quality, you can make $1.5 per hour. Tasks with little errors get partial payout and no money will be paid for incorrect submissions. People with average skills make $30-$50 per month working a few hours per week. One who can pass a lot of exams will have a lot of tasks to do might make more money. Lidar, Segmentation, Reviews, Cuboid tasks are generally high paying tasks.
How to Withdraw Money from Remotasks?
Remotasks makes payment via PayPal on Friday every week. The good thing is that you don't need to have a minimum withdrawal amount. Whatever you have earned during the week will be sent to your PayPal account on Friday morning. The only available payment mode is PayPal for now. They hardly delay the payments.
Just make sure you have updated your Paypal email on the account page of Remotasks. You don't need to manually apply for withdrawal. It's an automated process.
Remotasks Payment Proof
Remotasks has reliable payment system. Here is screenshot of last payment I received from Remotasks(scaleapi) –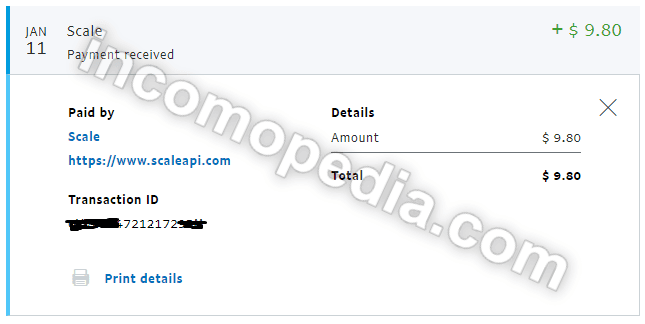 Pros and Cons of Remotasks
Pros 
Remotasks is highly professional. They always make payment on time.
No minimum withdrawal limits
Weekly payment via popular payment mode PayPal
High Payout per task
$10 Bonus if you hit a milestone of $10 with in 2 weeks from joining date
Cons
Tough Exams needs to be passed before you can have tasks available to do.
They take accuracy very seriously. Your account can be suspended if you make critical mistakes too often.
Difficult tasks
You don't have lot of tasks at least until you complete a lot of assessment tests
So we can see Remotasks is a good alternative of Microworkers, Mturk and other similar websites.