Lionbridge is a one of the oldest microjob platforms known for its high pay rate(around $14 per hour) in the industry. It offers a wide range of jobs to people around the world irrespective of their backgrounds. You get a chance to work from home according to your own schedule and can get paid for completing tasks/projects. Here are some question you may have in your mind right now –
What is Lionbridge and What They Do?
Is Lionbridge a Legitimate Microjobs Website?
What Kind of Jobs/Tasks Lionbridge Offers?
How to Make Money on Lionbridge?
How Much Can I Earn Through Lionbridge?
How and When Does Lionbridge Pay?
Without any more delay lets try to find out answers –
What is Lionbridge and What They Do?
20+ years old Lionbridge is one of the best crowdsourcing platforms which help brands building deeper relationship with their customers with the help of its over 1 million crowd workers.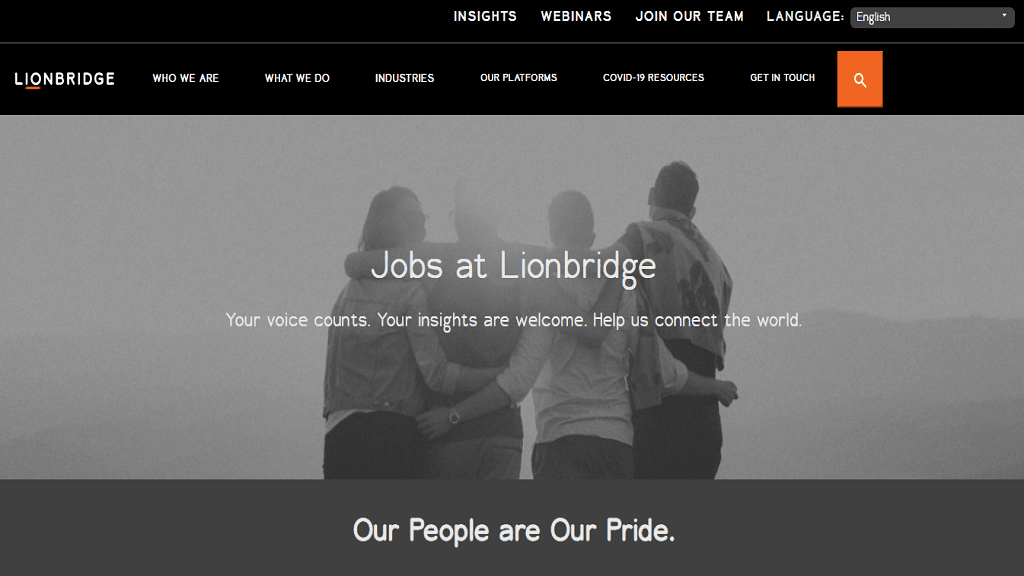 They provide services like linguistic, AI, Data Quality to its clients and help them developing and improving their AI products. Here are few examples of their services –
Content Services – Like technical writing, scientific articles, financial reports etc.
Translation and Transcription Services – includes software/website/app localization, interpretation, multilingual SEO, Video Transcription etc.
Testing Services – includes compatibility and interoperability, user interface testing, performance and accessibility testing.
AI services – Text annotation, image annotation, data annotation services, content moderation etc.
Is Lionbridge a Legitimate Microjobs Website?
Lionbridge is 100% legitimate website which has paid a lot of money to remote workers all around the world and was recognized as best large employers by Forbes in 2019. The company operates in 26 countries and works for several prestigious companies like Microsoft, Dell, Apple, Facebook, Lenovo, BMW, Ford, Audi, GM, Porsche, Credit Suisse, BlackRock, JP Morgan, GSK, J&J, Philips, CVS, Expedia, Singapore Airlines, Tripadvisor, 3M, CocaCola, Colgate, Nike, Sony, Rolls-Royce, Siemens etc. Flexjobs has awarded Lionbridge as No. 1 Company in 2021 for remote jobs. There are uncountable positive reviews about Lionbridge on internet. I also have been paid by Lionbridge like many others. The company has been around for a long time and provides real jobs.
What Kind of Jobs Lionbridge Offers?
One of the best things about Lionbridge is that they offer wide range of opportunities like Content evaluation, Annotation, Transcription, language jobs etc. You can work as web content assessor, map analyst, social media evaluator, media search analyst, ads Assessor, language expert, internet safety evaluator and transcriptionist.  To get more idea about job types, visit https://careers.lionbridge.com/jobs/search and look for various departments mentioned in top left panel.
How to Make Money on Lionbridge?
It may take a few weeks before you get your first project with Lionbridge but they are generous when it comes to hourly pay. Let's understand what you need to do in order to make money with Lionbridge –
Registration and Recruitment Process – visit https://careers.lionbridge.com/jobs/search . Find a suitable job that you can complete successfully. You can filter jobs by countries, various departments, cities, job titles etc. Once you have find a suitable jobs that matches your skills, click on it. You will be redirected to a page where you can see all about that job like requirements, what is expected from you, working hours, compensation and other details. On the bottom of the page, you will see a button that says "Apply now". Click on it. You are now on Lionbridge recruitment application page. Create user account.
Make sure you provide all information correctly. Tell them about your work experience. Upload an attractive resume if you have. Upload required documents and submit application. Accept Non-Disclosure agreement. Wait for their email about your acceptance. It might take a few days before you receive an acceptance email after you apply for a job. I applied on 13th January and received email on 29th.
Complete Tests/Assessments – You will receive instructions for joining Work Market(Lionbridge portal where you submit your work) and links for tests you need to pass like a short English or Hindi language test. Tests will be related to the project you applied for. Search Engine Evaluator Exam can be very difficult, lengthy and divided into parts and you will need to thoroughly study the material provided. Some projects can be started right away without qualifying any exam.
Complete Tasks – Lionbridge now have your evaluation score and notifies you whenever there is work available for you along with the resources you need. Read instructions carefully. Submit tasks. Keep checking for available jobs to your country every day. Apply whenever you get something of your taste. Workers having iPhone have advantages in completing image/video collection projects. If you get selected for a project, you will be contacted with guidance how to get started, instructions and pay rate. There is also a limit of minimum and maximum working hours per week(typically 20) depending upon task availability. Some projects pay per hour whiles other pay per task. Data collection jobs usually pay per task/submission. Always focus on quality rather quantity. It leads you to get more projects. Every microjobs website has its own mechanism to monitor quality of submissions by workers.
Get paid – You get paid for every task you complete successfully via whatever payout option you have chosen depending upon your location. PayPal and Direct Transfer are their default payout options.
How Much Can I Earn through Lionbridge?
It is going to depend upon various factors like your location, your skills, job complexity and availability of projects. Your location plays important role as I have seen projects paying as much as double to USA workers compared to Indians for the same amount of work. A complex job is more rewarding than easier one. On an average, Lionbridge pays $10 to $15 per hour which is better than most of similar crowd sourcing websites. With this pay rate, you can make more money than a full time govt job in India considering you get work throughout the month.
How and When Does Lionbridge Pay?
Lionbridge pays via PayPal and Direct Bank Transfer depending upon the projects you worked on. Minimum payout threshold is $20. Payable amounts lesser than minimum payout threshold are carried over to next month. The payment cycle is NET-45 means January earning is deposited into your bank account around 15th of March. They take around 15 days to create invoices and another 30 day to process payments.
This was all for this post. Share if you find it useful.