2020 was a game changing year for Remote work. Working from home is the future it seems. So I am reviewing Appen – a crowdsourcing platform where workers can work from home and get paid for completing tasks. But is it really worth joining? Get all your questions about Appen answered and decide yourself –
What is Appen and How it Works?
Is Appen a legitimate website?
What Kind of Work Appen Offers?
How to Become a Contributor on Appen?
How to Work with Appen and Earn Money?
How to Access UHRS through Appen?
How do I Withdraw my Earnings from Appen?
How much One Can Make on Appen?
Are There Any Tips I Can Increase my Appen's Earnings Using?
What is Appen and How Does It Work?
Appen is a microjobs platform which helps companies improving their artificial intelligence systems with the help of its 1 million registered independent workers/contributors. Appen manages projects for their clients, recruits workers from all around the world, breaks down complex projects into small tasks(collection, annotation, classifying etc.) and serve them to suitable workers. Workers complete tasks from home to get paid and appen process and combine all the data collected from workers into a meaningful result and send back to client. Their clients include leading companies (like Google and Microsoft) in technology, automotive and several other industries as well.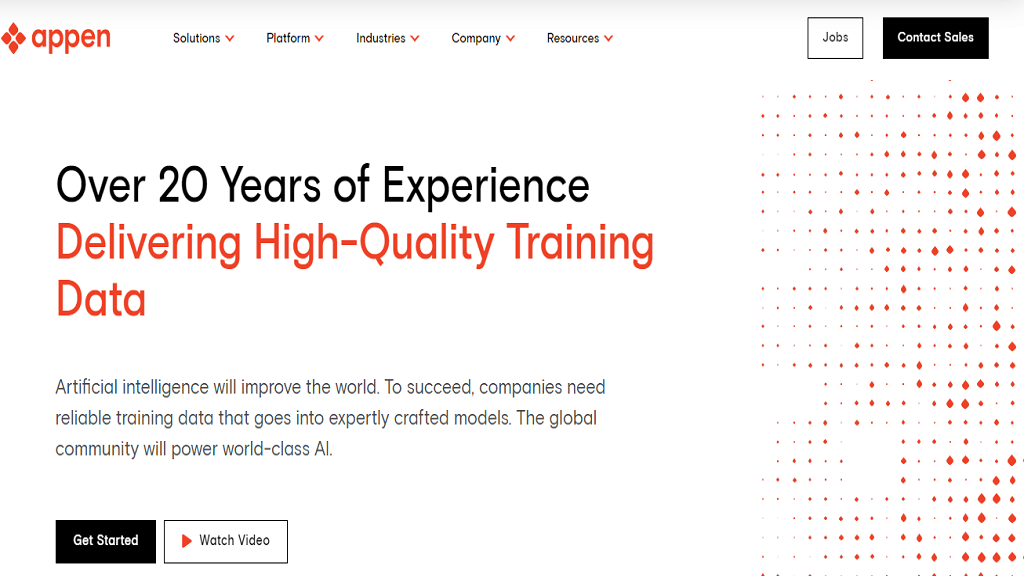 Appen platform with data annotation capabilities combines human intelligence from 1 million+ skilled contributors from all over the world with cutting edge models to generate high quality training date for client's machine learning projects.
Is Appen Legit or Just Another Scam?
Appen is definitely a legitimate crowdsourcing company established in 1996 in Australia. It has more than 1 million registered independent contractors/workers from all around the world as well as prestigious clients like Google, Microsoft, amazon, IBM etc. Appen with an experience of 20+ years is working in 130+ countries and have 700+ employees in 9 offices.
Flexjobs ranked Appen No. 1 in 2017, 2019 and 2020 as top company that provides work from home jobs. Appen acquired famous crowdsourcing platform FigureEight(crowdflower earlier) in 2019 and rival Leapforce in 2017.
You can find a lot of positive reviews and experiences of users on internet with payout screenshots.  I also have been paid by Appen. Here is my recent proof of payment received from Appen –

What Type of Work You Get to Do on Appen?
The beauty of Appen is the variety of tasks it offers. Do you have iphone and can take great photos? You will get a lot of projects. Are you good at web research? Appen really needs you. You can write down what a person in an audio file is saying, you will get a project in no time. I hope you have got what I want to say.  Appen have many exciting work from home jobs ranging from doing a simple survey to complex projects only very few people can do.
Here are some types of tasks you can expect from Appen as a contributor –
Search Media Evaluation – relevance events
Text annotation – Identifying sentiments in text, classifying documents
Social Media Evaluation – identifying emotion a post contains
Translation Services – Translating languages
Testing – like user interface testing
Content Moderation – reviewing user generated content
Transcription Services – Converting audio into text
Survey and Data Collection
Linguistic Specialties – like Text to Speech, Phonetics, Pronunciation, Annotation, etc.
Speech Evaluation
Image Annotation – classifying images, object detection etc
Video Annotation – object detection, video relevance for a query
Sensor Data Annotation i.e., LiDAR, Radar, etc.
How to Become a Contributor on Appen?
Appen is looking for people around the world who can participate in their work from home opportunities. Every person has some skills like one might be good at researching online, one might take great shots on camera or one might have a degree in linguistics. Great news is that there are so many kinds of tasks to do on Appen  that everyone will get something of his interest. All you need to have is a fast internet connection, a computer or Smartphone and good web research skills. You must be at least 18 years old and good at following instructions. Let me explain how you can become a contributor on Appen –
Opportunities/tasks on Appen can be divided into 2 major categories and so is sign up process –
Micro Tasks –  kind of work you can start right away . For an example categorizing social media post like what emotion a post contain. Other tasks can be transcribing audios, moderating content, drawing boxes on images etc. If you are someone who want to complete such tasks get paid then –
Sign up on annotate.appen.com
Fill up full name carefully same as it is on your bank account and PayPal account
Verify email. Complete Profile. Select payout method. That's it. You are ready to complete tasks.
Projects – the kind of opportunities you may need to qualify for and projects that may take longer time to complete. For an example data collection projects, video annotation, search engine evaluation etc. If you want to be a part of such projects then –
Create an account on connect.appen.com . Appen Connect is a platform Appen use to manage projects, recruitment, invoicing and communication.
Select your country, Primary language and dialect, add another if you know any to be eligible for more projects, fill up contact up info, educational details, upload resume and submit application.
Sign documents such as your contract, NDA etc. Finally set up payment and you are good to go.
How to Work and Make Money With Appen?
So, You have completed the sign up process, verified your account, set up payment and are logged in your Appen account. Let's talk about the projects. Projects are tasks/jobs(usually long-term) posted by clients/employers on Appen. Contributors can select a project according to his skills and complete it to get paid hourly or per task depending upon the project. Appen make sure you get qualified for your first project earliest.
Here is how you can you make money on Appen  –
Find Projects – Log into your Appen(connect) account. Click on All projects from main menu. You have an option to see projects you are qualified for, or you are not qualified for or all projects.
Choose a suitable project – You can get a list of project according to skills you posses by choosing a type of project from top right drop down menu like if you are good at web research then you can select web research and click Go.
Apart from it, every project listing will have all the important details mentioned along with like hourly rate, goal of the project, no. of tasks available, hours you need to work in a week, instructions how to complete the project, what is expected from you, qualification contributor needs etc. Accuracy matters a lot on every micro-jobs platform so make sure you only choose projects you are capable of completing.
Qualify for a project – Some projects can be started right away without passing a qualification test but then there will be many projects you will need to qualify to get it assigned to you. Once you have chosen a suitable project that matches your skills, click on green button that says Qualify. You will be redirected to project description page or qualification exam they ask some questions to make sure you are the right candidate for project.
Apply for as many as projects you can think you can successfully complete to increase your chance of getting selected for a project. By clicking on the active processes on the top of the page, you can check status of all your applications.
Complete the project – You will be notified by email if you get accepted into a project you applied for. Complete the project. Submit all the tasks carefully. Follow guidelines and instruction while completing the task.
Get paid – Submit invoice for all the hours you worked on various projects during current month at the end of the month. Invoices will be auto submitted for some projects. Submitted invoices will be reviewed by Appen team for errors. Invoices gets approved in a week and Appen takes another week to process your payment via PayPal or Payoneer whatever you have selected as your payout option in payment section.
How to Access UHRS through Appen?
UHRS (universal human relevance system)is another crowdsourcing platform which provides a lot of tasks you can complete easily to get paid. Appen being a UHRS partner works like a door between workers and UHRS. You can enter into UHRS through Appen. Whatever you make on UHRS during the week is transferred to Appen at the end of the week and paid by Appen.
Workers on UHRS are called judges. Projects are called HIT Apps and tasks are HITs. HIT Apps are arranged according to type of work involved such as text annotation, video annotation etc. You may need to take a qualification test before you can perform actual hits. You are temporarily or permanently blocked from performing HITs on a HIT App if your accuracy is low.
A Complete Guide To Make Money With UHRS
How to Withdraw Your Money From Appen?
In order to withdraw your money from Appen, at the end of every month you must submit invoices accounting for all the hours you worked on projects during the month. Appen processes payment monthly.
Payout options at Appen –
Minimum payout threshold is kept $5 irrespective of payout method you have chosen. Once you have submitted invoice they will review the invoice for any error and approve/disapprove the invoice within a week. You will get payment in your PayPal or Payoneer by the end of next week.
This way, Payment for all of the work you have done during this month will be made by 15th of the next month.
How Much You Can Make From Appen in a Month?
Well it depends on several factors like availability of projects in your region, your skills, time you can give it and pay rate of project you are invited to etc. Pay rate varies with projects and ranges from $3 per hour to $20 per hour. Small tasks earn you $0.10 or less typically. Your skills and accuracy can bring more opportunities to your door.
How to Get Most Out of Appen?
Getting approved for a project on Appen can take long time. Here are some tips you can use to get more projects, become more productive and get most out of Appen –
Frequently check for new projects listing, at least once every day.
You will see a button for my languages under all projects in main menu. Click on it and add  more languages or different variant of same language. Don't forget to Add your regional language as Appen usually have several projects for regional dialects. There are chances that there will not be a lot of workers on Appen with expertise in your local language so considering less competition you have more chances to get selected for a project.
Apply and Qualify for as many as suitable projects you can. It may take few days to months before you get accepted into a project and you may not get all projects you applied for. So applying for many projects increases your chance of getting something to do regularly.
You may find projects guidelines confusing at first but I would suggest you to stick with it. With time, you will discover your own ways to make your work easier.
That's all. Share it with friends if you find it useful.