Spare5 is the latest addition to my list of favorite micro jobs websites. It's somewhat similar to Remotasks and alternative of other microtasks websites like Microworker and Mturks. Making few pennies in spare time knowing it's going to shape the future of Artificial Intelligence is not a bad deal. Those who are new to Micro Jobs sites, A Microjob website provides a platform where employers posts small tasks and workers complete those tasks to get paid online working from home. Spare5 is definitely a reliable micro jobs website you can sign up today and make some extra money in your spare time.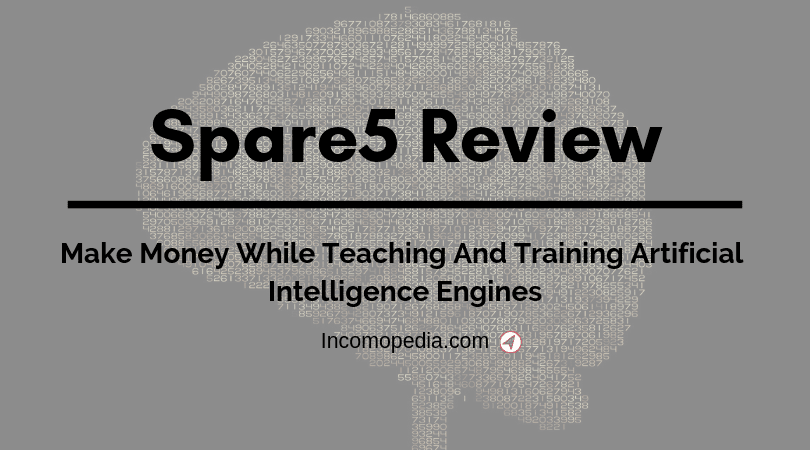 In this review you will get answers of following questions about Spare5 –
What is Spare5 and What They Do?
How Does Spare5 Work?
Is it really Paying or Just Another Scam?
How to Make Money on Spare5?
How Much One can Earn from Spare5 in a Month?
How to Withdraw Money From Spare5?
Pros and Cons of Spare5
---
What is Spare5 and What they do?
Spare5 is registered trademark of Seattle Based Computer Vision Company Might AI, Inc. They actually are involved in very series and interesting business at the same time. You would love to join spare5 once you know what they actually do.
Have you heard about Driverless Cars? Artificial intelligence? Machine learning?
Cameras mounted on those driverless cars takes photos of everything around. Those photos and relevant data are then sent to companies like Spare5 where data converted into meaningful and interesting tasks. Being a member of Spare5, you can complete those tasks such as identifying the objects in an image and can get paid for tasks you do correctly.
Self driving cars companies are using the best AI ever build and cutting edge computer vision and billion of calculation per second. Companies involved in AI and ML things need tons of right data of high quality in right formats and right amount. Well labeled data is the most important part of any AI application. So companies need human army to get data in desired format. Spare5 has more than 500000 registered users working as an army to teach and train AI. An AI model becomes as smart as human trains it. Those millions of annotation tasks we do at spare5 helps AI identify patterns and understand world around like what a certain object looks like. AI becomes able to differentiate 2 objects. Over the time, AI grows smarter and start doing it itself. This way being a part of spare5 you are not only making money in your spare time but also shaping future of Artificial Intelligence.
Remotasks Review – An Alternative to Spare5
Mighty AI, inc. has a lot of clients from automotive and mobility companies working on driverless cars and provide solutions listed below –
Detection and Localization for Traffic Object
Full Semantic Segmentation
Road & Lane Marking Annotation
Metadata Attribution & Classification
They also serve their data sets to robotics and retail companies.
---
Is Spare5 really Paying or Just Another Scam?
Spare5 is definitely a legitimate micro jobs platform working with some prestigious partners like IBM, Intel and Accenture. They have clients from robotics, retails and automotive industry in all over world. Samsung, BMW, Mcity, Microsoft, Luminar, Amazon, DERQ, Siemens, Algolux, Visteon are a few names of their clients. They process payments on every Friday via PayPal. You can visit them at 1411 4th Avenue, Floor 11, Seattle, WA 98101.
---
How does Spare5 Work?
Spare5 develops the high quality data needed to train, validate and improve computer vision models. Let's understand how Spare5 works in 5 steps –
Spare5 receives data from their clients. Data is turned into doable user friendly tasks like classifying, tagging, rating, reviewing etc.
Tasks are served to workers/fives. This is done based on the requirements of client and demographics and interests of workers.
Worker qualify for served tasks. If a worker don't qualify, He gets another chance when new task sets are served.
Worker attempts tasks. Completed tasks are reviewed for quality to make sure worker has followed instructions and done tasks correctly. Money for approved tasks is deposited in worker's Spare5 account.
Worker gets paid. Payments are made on every Friday via PayPal.
This is how Spare5 transfers money from their client's pocket to you.
---
How to Make money on Spare5?
Making money on Spare5 involves basically 3 steps in following order –
Tutorials >>Qualifiers>>Paid Tasks
Let's understand how it works.
Tutorials – After signing up Spare5 When you log into your Spare5 account, you will see 2 types of tasks – Available tasks and Tutorial tasks. Tutorial tasks are must before you can access qualifier tasks and later on paid tasks. Tutorials help you learn about tasks and acquire skills required to complete tasks on spare5. For an example when you take Ellipsis tutorial, you learn how to draw elliptical or oval shapes over the images.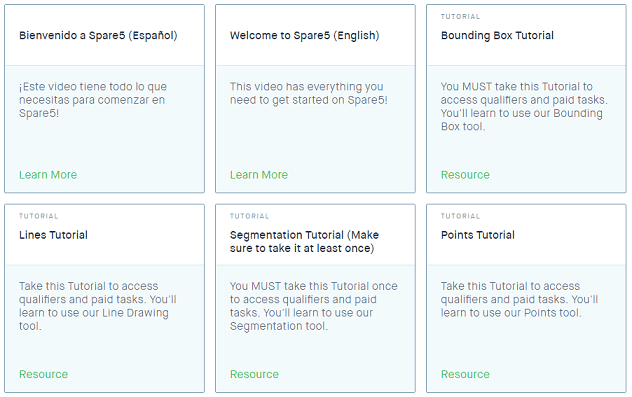 Tutorial tasks are kind of practice tests and Spare5 don't track your score. You must take a tutorial at least once to become eligible for tasks in a special category or demanding a particular skill. Taking tutorial multiple time won't bring you more tasks in dashboard. Few tutorials you should consider taking are – Ellipsis tutorial, line tutorial, point tutorial, Bounding box tutorial and segmentation tutorial.
Qualifiers – A Qualifier task is final screening test you need to pass just before attempting paid tasks. Qualifier can also be paid. Qualifier tasks explain you the instructions, requirements and goals of paid tasks and then ask you few questions to check if you have really paid attention and are able to perform tasks of a particular type.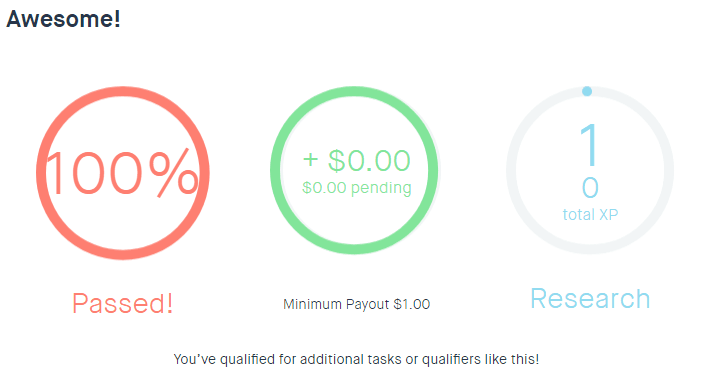 Paid Tasks – Finally these are tasks you need to access to make money on spare5. Once you have completed tutorials and qualifiers you generally get following kinds of tasks in your spare5 dashboard –
Tagging
Titling
Rating
Editing
Annotating
Reviewing
In simple words, you get money for outlining objects in images, describing a photo with few words, labeling objects, drawing box around persons in an image etc etc. You get few cents to few dollar for a task depending upon the complexity of the task. Each task takes few seconds to be completed. Each submitted tasks is reviewed properly.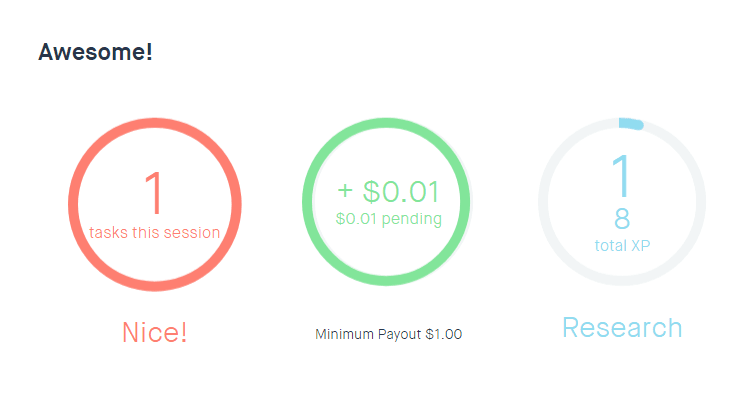 When you complete a task, you get Experience points called XP. More points you have, more are the chances that you will be selected to receive exclusive high paying tasks. So to make most out of Spare5, complete all the tutorials, training, earn XP and acquire skills needed to complete tasks.
Workers who don't pay attention while working can be banned from using Spare5 Platform.
---
How Much One can Earn From Spare5 in a Month?
It's a tough question to answer. You may get few cents to few dollars per task depending upon how hard was it to complete the task. You might not see paid tasks to do regularly. Also your demographics and interests may affect if you will be targeted or not for a particular task. Completing a tutorial at least once is compulsory and not qualifying may affect availability of tasks in your dashboard. On an average, a five makes $20 to $40 per month working few minutes per day. They offer low paying tasks and it really takes a lot of time to earn solid money on Spare5.
---
How to Withdraw Money From Spare5?
Spare5 is good, fair and fast when it comes to payout. Payout is made on every Friday by 5PM Pacific Time. $1 is the minimum payout threshold and PayPal is the only Payout Option. You don't need to apply for withdrawal. It's automatic. If you have $1 or more in your account before Thursday 12AM PT, it will be sent to your PayPal account on Friday otherwise earning will be carried over to next payout period. You can set your own minimum weekly payout balance in payment setting and it is advised to keep it high to reduce exchange and transaction fees.
---
Pros and Cons of Spare5
Few good things about Spare5 are –
Spare5 is reliable platform and available internationally
Low minimum Payout Threshold i.e. $1
Weekly Payout via PayPal
One can work from home using any of 3 user friendly mediums – their website, Android or iOS app.
$1 bonus when you complete your first $10
Experienced workers get exclusive high paying tasks
Respectable tasks. They won't ask you to do fake sign ups.
Now some cons –
Tough screening tutorials are needed to pass before you access paid tasks
Meticulous and Painstaking tasks
Hard to survive without Accuracy in tasks.
Unavailability of paid tasks. In addition, Spare5 limits the number of available jobs per each user.
Low paying tasks
---
Conclusion
Finally to conclude, Spare5 is a nice and simple website/app to make a use of your spare time earning money by completing small tasks. You won't make millions and can not treat it as full time work to live on. But it can be worth adding to your collection of micro jobs website you already are working on to improve your overall earning a bit. If you don't find Spare5 interesting and suited to your style, check out these 20 ways to make money online from home and try to get yourself fit in a few.