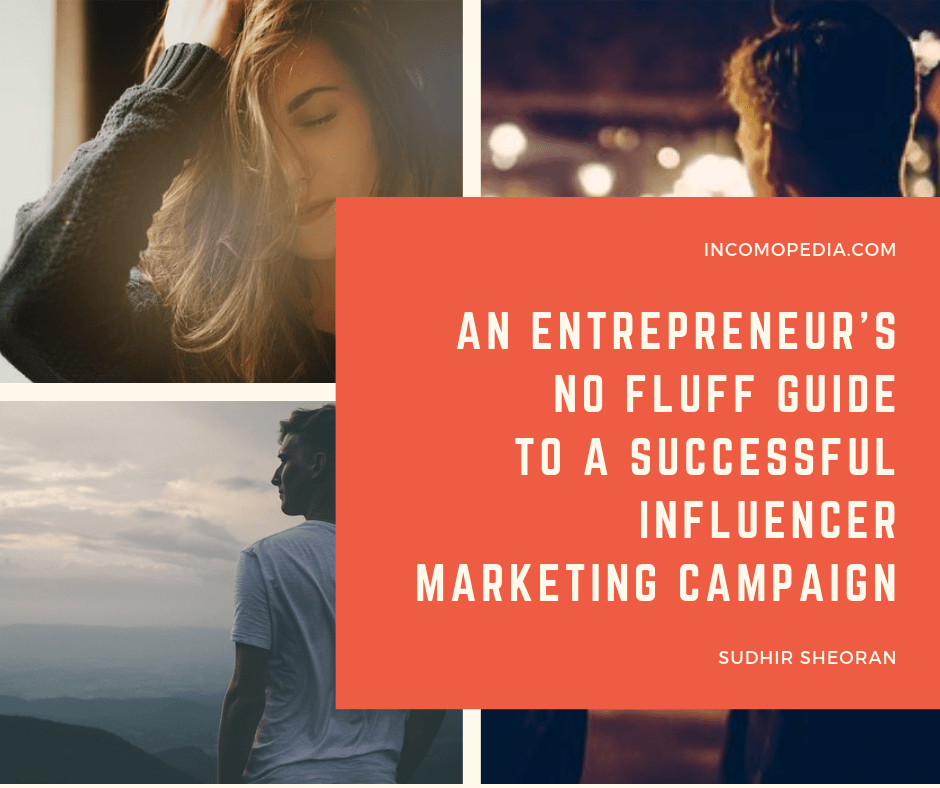 Want your business to stand out like a digital peacock, don't you?
And if I'm guessing correctly, you've chosen influencer marketing as your means to do just that.
I don't blame you.
After all, regardless of the countless profitable business ideas you'll decide to work with, influencer marketing has more than enough firepower to bring you truckloads of sales.
While a successful influencer marketing campaign can be quite tricky to pull off, with the right strategies and guide in place, you'll be able to avoid the don'ts and do all the "dos."
Do you like what you're reading so far? Then allow me to share with you this no-nonsense guide to influencer marketing.
But before that…
What is influencer marketing?
In its most basic form, influencer marketing is a method of promotion where brands collaborate with people of influence (influencers) to help them promote their brand.
It's worth pointing out that influencers aren't necessarily just people, they can be brands, blog sites, Facebook pages, etc.
Basically, if the entity has a decent (or a huge) number of followers, and it can influence its audience to take action, then you wouldn't be wrong if you'd call the entity an influencer.
Here's a 7-step guide that you can use to run a successful influencer marketing campaign:
1. Find the right influencer.
At this point, I'm guessing that you've already determined the products you'll sell, who your target audience is/are, and the platform they frequent on.
Now that you have these elements lined up, you just need to find the right influencer, while also putting into consideration the kind of business you're running.
Most people who run a dropshipping store, for example, are into collaborating with influencers when advertising their products on Instagram, while they straight-up use paid ads when on Facebook. (Not many dropshippers use influencer marketing on Facebook — even if they can.)
These are some of the subtleties you need to consider when finding which influencers you ought to work with (or if you're even supposed to collaborate with an influencer).
Also, depending on the platform you're running your influencer marketing campaign on, your approach to finding the right influencer will vary.
If you choose to use Facebook for your influencer marketing campaign, you can use the platform's Audience Insights tool to uncover the pages that have a huge number of followers.
Supposing you're in the baby food niche, you can add the keyword "baby food" in FB's Audience Insight tool.
This is what you'll see.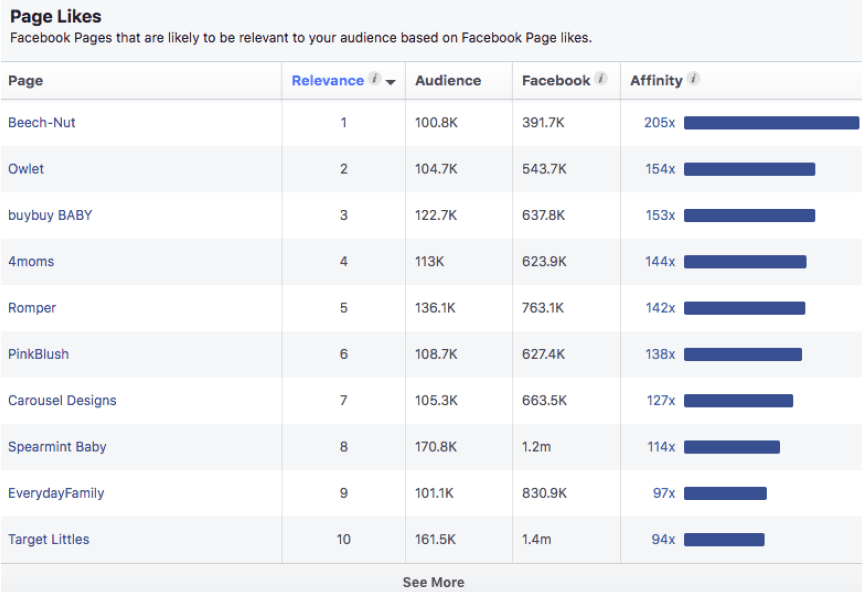 As you can see, there are truckloads of FB pages that have a huge number of followers — they are your prospective influencers.
At this point, now that you have a list of FB pages with the right numbers, you just need to give your due diligence to check their pages real quick to see if their audience is engaging with their posts.
Just like these…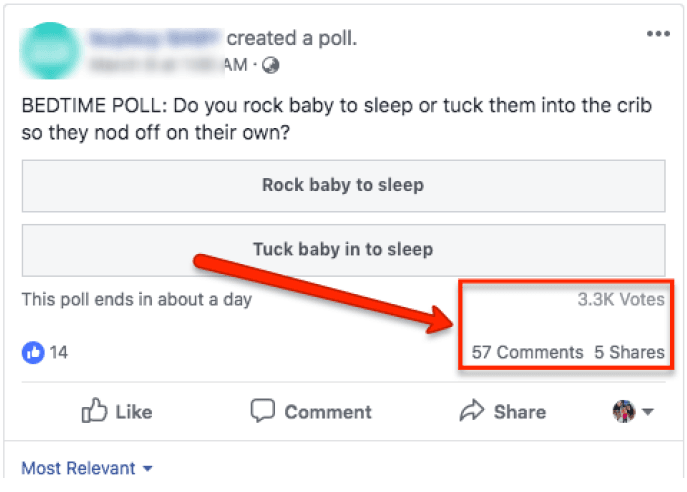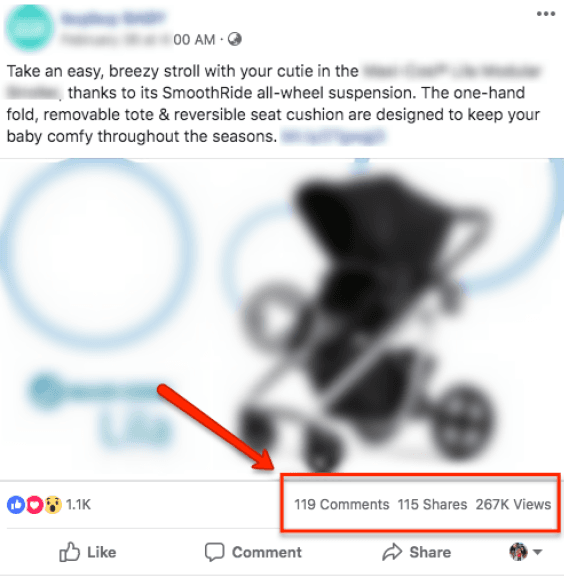 Remember: The profile pages' number of follows or connections shouldn't be your sole criteria for choosing an influencer.
You need to make sure that the audience is taking the time to engage with the influencer.
2. Pitch your offer the right way.
When pitching your offer, don't focus too much on how great your product is.
At the end of the day, the influencers — just like most of us — care about whether there is anything of value that they can gain from the collaboration.
That being said, focus on the benefits you can give to the influencers — and not on your products' features.
Use that as your guiding principle when engaging with influencers.
Remember that there's no silver bullet to catching the attention of your prospective influencer.
You need to do ample research when it comes to figuring out what is important to them, so you can create a pitch that offers the right kind of value — a value proposition that resounds with them.
3. Engage with the audience.
When the influencer starts promoting your brand, you will most likely see truckloads of comments, shares, and likes, even direct inquiries from the audience.
You need to address them when that happens — the soonest, at that.
Use your soft skills.

Give them what they need.
Welcome them.
Here's an example.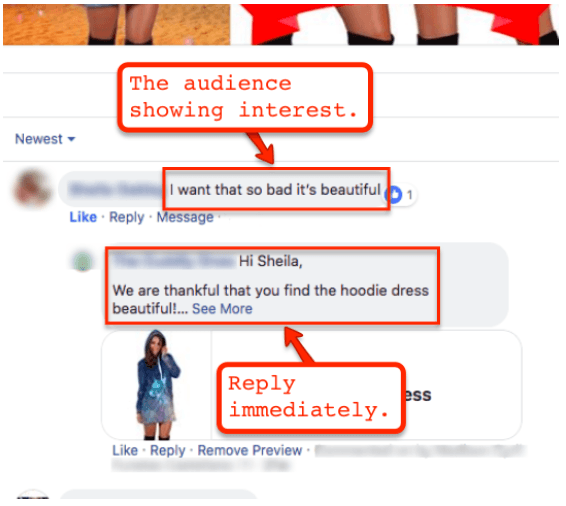 The sooner you engage, the higher the likelihood of them taking action on the offer you commissioned your influencer to promote.
4. Track your results.
If you aren't tracking your sales, clicks, sign-ups, or the amount you spent (among other things), you'll never be able to determine if your influencer marketing campaign is a success.
Here's the basic principle: Improve (or stop altogether) campaigns that aren't performing well. And transfer your marketing budget to high-performing campaigns.
If you do that, not only will you be able to reduce your marketing costs, but you'll also be able to increase your sales at the same time.
Also, depending on what you're trying to accomplish on your marketing campaign, you might have to track varying metrics.
Here are some possible metrics that you might need to track.

As you see the numbers that your campaign managed to produce, you'd be able to determine — with a certain level of accuracy — which campaigns you ought to continue, and those whom you shouldn't.
6. Nurture your relationships.
I'm not just talking about your relationship with the influencers, of course, but also with those whom you closed as customers.
When you think about all the planning, persistence, amount of money and time you spent to connect with both the influencers and your new customers, it makes perfect sense for you to nurture your relationships with them.
Doing so will make it easier for you to tap the influencer again for future marketing campaigns, and also sell to your existing customers.
There are a couple of ways you can do this:
Give freebies

Give discounts
Feature them Etc.
7. Rinse and repeat.
The process we covered above might not be 100% complete — since you can certainly add several other steps depending on how elaborate you want your campaign to be — but the steps are certainly a process you can follow to grow your business.
As you continue to run your influencer marketing campaign, continue to look for gaps, areas of improvement, and the parts that are working like magic — that way, you can continue to improve the weak parts of your process and improve further the aspects that are already working well.
What's next?
You don't have to over-complicate how you run your influencer marketing campaigns. Whether you have an established brand or you're a small business trying to collaborate with influencer — you can start running your influencer campaign right now.
Just like in most things, you just need to get started and continue to improve as you move forward.The steps I shared above should help you jumpstart your influencer marketing campaigns the right way.
That being said, be sure to take action by following the steps. Also, if you have any questions, feel free to share them in the comments section below. Cheers!