Making Money has never been easy. Do you know Amazon (E-Commerce Giant) was founded in 1994 and it didn't turn a profit until 2001? I am telling all this because making money online requires a lot of patience. As I always say , there are always more ways of making money than one can think of. If you are someone who have a little spare time, a good camera and a good enough eye to see the opportunity and capture the great moments, selling photographs online can be a great way to turn your photography passion into some hard cash.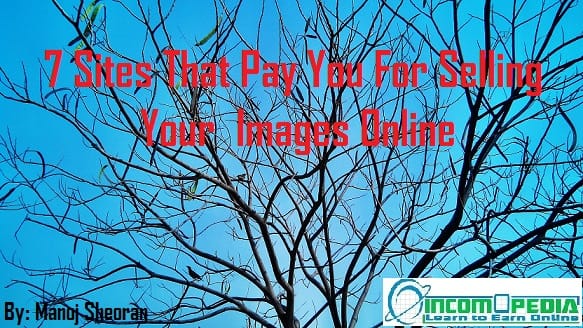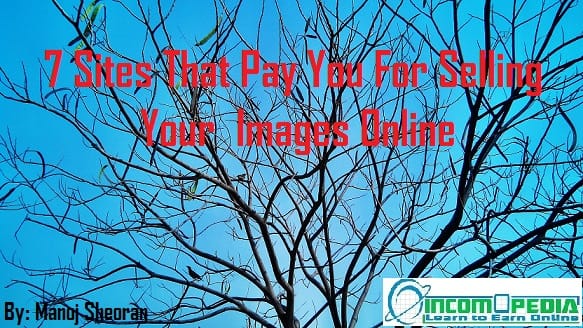 Yes ! Stock Photography sites are those sites where you submit your photographs and you get a royalty payment for each photo sold. There are a lot of people who keep searching photos for their websites, magazines, brochures, posters etc and they are ready to pay for good photographs.
If you don't have such talent , No worries. Here are other 10 ways to make money online. Checkout where do you get fit in.
Lets start looking at the list of sites that pay for selling your photos –
---
1. Alamy.com
With Over 70 million high quality stock images, vectors and videos , Alamy is the world's largest stock photo collection. Every time they sell a photo you submitted , you get 50% of the sale. Even a book author don't get this much commision. About 65K (at the time of writing of this article) photos are added daily on Alamy. As this is the one of the oldest and reliable stock photography site, It deserves the name in this list.
---
2. Shutterstock.com
Shutterstock is serving customers from 150+ countries and have 82,491,269 royalty-free stock images on its site currently. They have paid over $350 million to their contributors. Be their contributor and turn your creativity into some cash. You can get up to 30% of every sale you made. Shutterstock has also lowered it's payout threshold  to $35 and you can get your money through Paypal.
---
3. Fotolia.com
With over 55 Million Images , Adobe's Fotolia has been a leader a stock photography marketplace worldwide , specially in Europe in last couple of years. They offer a fair royalty of somewhere between 20% to 45% for each sale. There are two good things I have to say about this site – One , commission get deposited to Fotolia account immediately and the second – when you submit photo to Fotolia, it will added to Adobe Stock and can be bought through Photoshop CC, Illustrator CC, InDesign CC and other desktop apps. So Fotolia.com provide creative stock marketplace.
Submit your photos to Fotolia.com
---
4. CanStockPhoto.com
It's easy to get in here. You have to submit 3 photos , they will review your application quickly and get back to you on the same day often. Every time your image is downloaded , you will get a commission. You never loss ownership of your images. Also your images will be automatically represented on Fotosearch(one of the world's largest stock photography agencies) means your images will receive maximum exposure. Once you accumulate $50 USD, you can withdraw through PayPal. You need $100 USD for a mailed check or MoneyBookers transfer.
Start Selling Photos on CanStockPhoto.com
---
5. Smugmug.com
Smugmug is very much like Photoshelter.com where you get a chance to set up your own store to represent your work and manage your orders on your own. You can set your own rates and you always keep 85% of the profit. You can choose to sell Prints, Gifts and digital downloads. The good thing about this site is that you have full control over how your images are displayed. You can also set up your sitename such as "yoursitename.smugmug.com". 
---
6. istockphoto.com
Since the year 2000, Istockphoto is providing a platform for artists to make money with their passions by licensing their stock content to businesses as well as individuals around the world . It has become a global player in the stock media industry with hundreds of employees and over 160,000 global contributors. You get a standard royalty of 15% per download and able to grab even up to 45% once your photos becomes popular.
Become a contributor at Istockphoto
---
7. Dreamstime.com
With over 42,584,280 royalty-free stock images and 13,857,517+ users , Dreamstime is a great platform for creative minds to make money online. Their price structure is transparent. The contributor receives 25-50% Revenue Share for each transaction. There are 5 different levels. A Level 5 image (image with >25 downloads) can receive up to 60% royalty. Once a contributor reach threshold limit ($100) , he/she can request money.
---
8. Bluemelon.com
There is nothing difficult about BlueMelon. You upload as many photos as you want to, apply your own watermarks, use a predefined or own licenses and set your prices. Then you set up PayPal and/or 2Checkout to collect 92% of the profit. There is no need to request payments since every commission is collected directly to your account. You need only to decide how and to whom do you want to sell digital downloads.
---
This was all for this post. Thanks for reading this . Share it if you like.