It is a smart strategy to earn some money from various sources across the internet.There may be many of reasons behind it like Perhaps you don't have a job and want to convert your idle time into productive time.
Whatever your reason is, if you're stuck at home most of the day, you've probably thought about the income you could be making by taking a  work from home job.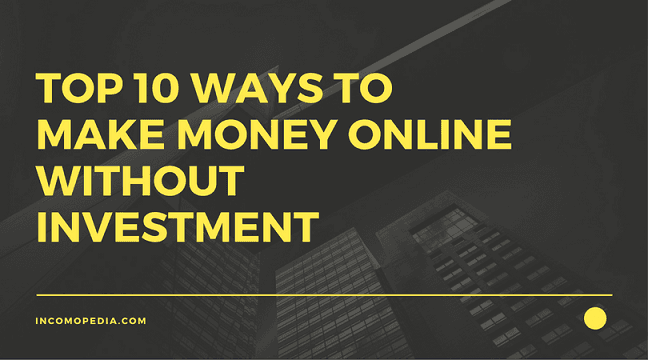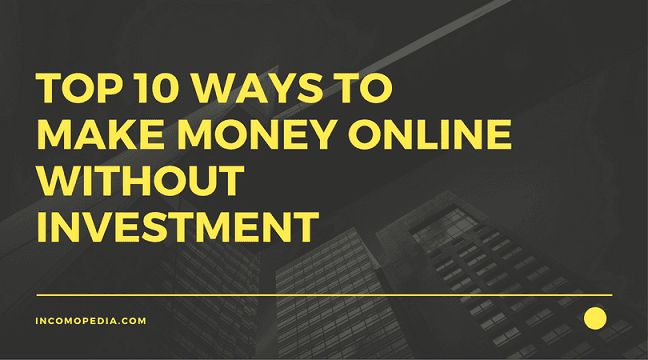 Before I will show you the real & genuine online jobs opportunities where you can work and earn money, I want to give you a warning about the various online job scams you will come across on internet.I can guarantee you that 99.9% of people who will ask money to give you online jobs and work from home opportunity are fake. So its always better to give those website a try which don't ask for investment.
Here are some popular and trending ways to make money online –
---
 1. Online Survey Sites
This is the easiest and increasingly popular way to make money online. Surveys are an important part of any business to check what people like and how they can improve their product. They take your opinion by number of means and  pay you for the time you spend on completing the surveys.Here you can signup with different companies who provide online surveys. Once you join with online survey companies, they will send you the survey invitations in your email.You can complete them & get paid through various means such as E-vouchers,checks or Hard cash through paypal etc
Major problem here is, there are few handful of companies who are genuine, provide surveys & pay for them. But its not going to difficult for you as I have prepared a list of top 10 survey sites-
Quick suggestions:  ipanelonline | Indiaspeaks | Toluna | opinionbureau 
---
2. Get Paid to Sell Your Photos Online
If you have a little creativity and some real good shots, upload your photos to stock photography websites. Stock photography websites are a great place to reward you for your photography skills and passion. All you have to do is to get some good shots ,edit if require and upload them to these websites for a review. If you don't want to improve your photos yourself, you can always delegate the task to the FixThePhoto team. They approve your photos and you can work with them further. If not you will at least know why were your photos rejected and what should you upload as they put some lines with each photo to describe the problems with that.
---
 3. Make Money with Smartphone Apps
The smartphone you have can get some money for you. The smartphone industry is growing at very fast pace. Every E-commerce website want  their app in your phone and for getting this done, they can even pay you although they don't do this directly , they do this via several third party apps  . Here I am listing out some genuine apps where you will get paid for doing simple tasks like downloading apps, completing survey and watching videos etc.
For iOS Platform:  FieldAgent | CheckPoints | EasyShift | Iconzoomer | Gigwalk | Shopkick | GymPact | ReceiptHog
For Android:  CheckPoints | Iconzoomer | Shopkick | Earntalktime | Ladoo | Mcent | TapCash
---
4. Micro Jobs (Pay per Task Jobs)
As the name itself suggest, its a way of earning money by doing micro (small) jobs. There are dozens of big sites where you can join as a micro worker and then start completing small tasks.You can earn Rs. 1 to Rs. 10 for small tasks that takes 1-3 minutes to complete and Rs. 5 to Rs. 50 for tasks that takes 5 to 10 minutes to complete.You should find interesting tasks that you are most comfortable with, complete them & get paid. Some common task you will find there will be like -liking a photo on Facebook, watching or posting a comment on YouTube video,answering yahoo questions and downloading android app etc.
---
5. Get Paid to Write : Sell your Words
Internet has changed everything. Today, you can decide to become a freelance writer. Obviously, the better your skills and training are, the better your projects and freelance writing rates will be.
There are many markets looking for people with good writing skills. You can write for magazines, either online or in print. You can blog by setting up your own site, or by writing for someone else's. The market for new articles on the Internet is vast, and there's lot of work to go around.
If you want to work from home as a freelance writer, consider following websites before you get started-
---
6. Online Tutoring and Consulting:
You can teach somebody online through Skype and get paid. If you have knowledge about a particular subject then you can spread it through Skype. You can conduct classes on Skype once they have paid to you.Likewise you can become adviser for somebody about anything you are good at .Becoming a home tutor or online tutor is one of the best way to earn extra income from home. There is no better time than now to earn lucrative income teaching kids. People spend a lot on the education of their kids.
Not only, you can teach school subjects but you can also teach them some hobbies like dancing, drawing, solving puzzles, creative games etc.There are many companies that can help you to become an online tutor or you can even teach your students through software like Skype.
---
7. YouTube (Home made Videos):-
You tube is becoming more popular than ever. All you need  here is the videos and a lot of viewers. Some are claiming that they are making more money from their YouTube channel than their blog and its true . YouTube has potential and you should take advantage of that. The good thing about YouTube is that its relatively easy  to get Adsense approval. Once approved ,the Adsense will show contextual ads with your video and number of views and clicks on ads will be the main factors in your earning.  So make some sensational videos to get start earning some money.
---
8. Blogging
This is one of the most proved way to make money online.You got a passion,all you have to do is  create a blog on any available service like blogger.com or wordpress.com etc and post some  good  quality posts related to your passion , interesting enough to get attention of  lot of peoples. There are number of ways you can earn from blogging but one of the most simple way is Google AdSense. Google places the ads on your blog and when the visitors of your site clicks on the ads, you'll get paid.Although its not that simple as above .Bloggers usually underestimate how hard it is to make money from blogging because there are so many blogs out there having the same niche so it very hard to get things done without quality contents and proper strategy.  Blogging is not a overnight success scheme. You can try free platform like Blogspot and wordpress.com first and learn how all things works and then you can move to self hosted blog.
---
9. Affiliate Marketing
Affiliate marketing is something responsible for the biggest contribution in the total earning of any blogger. In affiliate marketing, you become the partner of a website and then promote the products of that company through your affiliate link provided by the company.This is going to become a huge hit in future because online shopping is growing like anything.
This is how you can make some money through affiliate marketing-
Create a blog on your favorite topic & make money by placing ads from different networks like Google AdSense, BuySell Ads etc.
Create a blog & write genuine reviews of different products people are looking for & put your affiliate link in the review. People may shop the product through your affiliate link and thus you get paid.
---
10. Miscellaneous
If you are not comfortable with any of above method or want to explore more earning resources on web , there are a lot more. Google out these earning options-
Gigs on Fiverr 
Buy and sell domain names
Sell your stuff on eBay
---
So these were 10 ways to make money online without investment. Choose one or multiple from above that suits your skills.